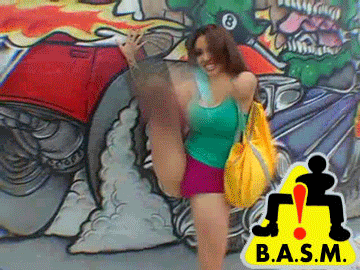 Greetings. O.K. to make this simple for everyone this year (Again). Yes! I am going to the Pink Pony Strip Club in Atlanta! That is if you want to come with me?!?! (Trust me, YOU WANT TO COME WITH ME!)
So I need YOU to find me at FRXV, this Thursday or Friday at the
Westin Atlanta Perimeter North
Hotel and tell me that you want to go, sign the list and pay Birdie or me. The plan is to go to the Pink Pony on Saturday Night/Sunday Morning from 1am-until. (The time may change depending on the tournament.) So please stay tuned to this site for more updates.
☆☆☆☆Requirements:☆☆☆☆
Proper and Up-to-Date Picture ID: Drivers License or Passport are great!
You must be 21. (No Exceptions)
Fee: $20 (Entry and 1 Free Entry Pass for your next visit.)
Attire: Anything is O.K. but If I were you, I would "Think Popular."
Common Sense: Do I really need to go into this?! Be cool and if you have a question, ask me.
☆☆☆Confirmed Players List:☆☆☆
Scott Popular (Host, ATL/TKY)
Juice (Co-Host, Atlanta)
☆☆☆F.A.Q.☆☆☆
Q:How will we get there?
A: The Pink Pony is only 20 minutes away from the Hotel. So, I will be taking a taxi and splitting the fare with those riding with me. But if you chose to drive, please drive carefully.
Directions: Use Google Maps. A-B
A:
The Westin Atlanta Perimeter North
7 Concourse Parkway Northeast
B: Pink Pony
1837 Corporate Boulevard Northeast
Atlanta, GA 30329-4032
Q: Hey! SP I'm a girl. Can I join your party?
A: YES! And bring your other girlie friends too.
Q: Will I need a lot of money?
A: Honestly in total, I would bring about $150 - $200. Get a lot of ones and please do not use the ATM in the club unless you want to get RAPED?
Q: Can I bring my Camera Phone?
A: Due to the popularity of the camera phones. I think it will be O.K. But please don't decide to have a Kodak moment in the Pony and get Sentinel Stomped out by the Bouncers!
Q: Is it 100% Nude?
A: Yes, it is and it's 100% my friend.